Southbridge Homeowners Association (SBHOA)
Welcome to Southbridge, a premier southern community located in Savannah, Georgia. We are a community of neighbors and friends with a strong sense of community identity.
Southbridge is nestled among 1,400 tranquil acres of woodlands, lakes, lagoons, and walking trails, and we are just minutes from Savannah's historic district, the Savannah-Hilton Head International Airport, shopping, medical facilities, award-winning restaurants, schools and universities, churches, and local attractions.
Our master-planned community features mature, lush landscaping and reflects classic southern architecture, including new construction and lovingly-kept existing homes. Options include single family homes, townhomes, and maintenance-free condos.
We have wonderful recreational and social opportunities for our residents, including golf, tennis, a playground and ballpark, sidewalks and trails for walking, catch and release fishing, social groups, and the Grand Lake Club, which features a restaurant, pub, zero entry pool with swimming lanes, spa, fitness facility, and venue space for weddings, parties, and meetings.
All Southbridge property owners are automatically members of the SBHOA, which owns and maintains the common properties within the community. The SBHOA also is responsible for administering and enforcing the covenants and regulations, which preserve the value, safety, desirability, attractiveness, and architectural integrity of the community.
We are proud of our little part of Savannah and coastal Georgia, and we welcome you to sit a spell and learn more about our community.
History
Southbridge was created in 1987 as a planned unit development by Hall Development, Inc. and is part of unincorporated Chatham County. By 2004, the neighborhood encompassed more than 1,400 acres and 1,650 home sites and stretched over four miles from Dean Forest Road to the fountain at Berwick Boulevard. In 2008, the developer turned control of the community over to the Southbridge Homeowners Association (SBHOA), a Georgia non-profit corporation. Single-family lots are still available for development and homes of various sizes, ages, and price ranges are available for sale.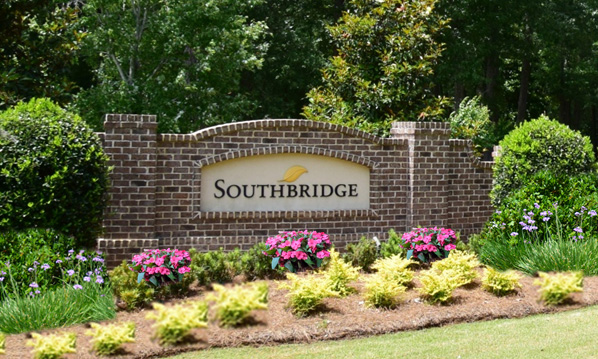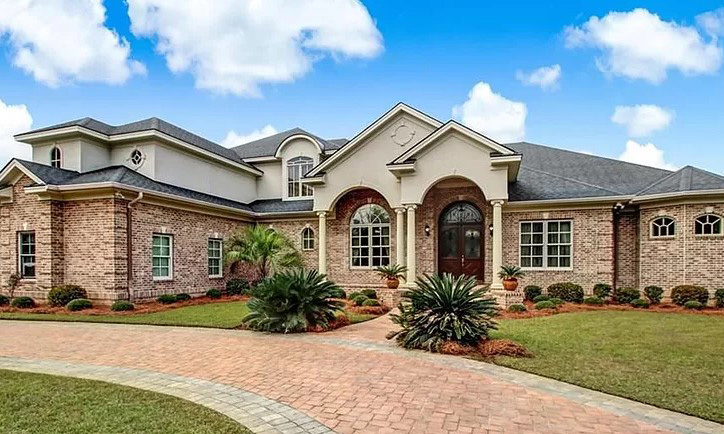 Neighborhoods
Owners of homes in the newest part of the community, called Southbridge at Berwick (all properties south of the Grand Lake Club and ending at the fountain at Berwick Boulevard), are automatically also members of the Berwick Plantation POA, which is not affiliated with the SBHOA. Members of the Berwick Plantation POA are billed an additional annual Association fee. The requirement for property owners to be members of both Associations was negotiated by the developer at the time the property became part of the Southbridge neighborhood.
Several sub-communities exist within Southbridge and have their own separate HOAs: Canterbury Park (townhomes), Jayd Forest (condominiums), Steeple Run (townhomes), Villas on the Green (condominiums), and The Woodlands (condominiums and townhomes in gated section). Residents of these areas pay both SBHOA annual dues and monthly dues for their respective community's HOA, and all of them are different.
---